Welcome to Plymouth Orthodontics
[parallax-scroll id="123″]
About Us
Our goal is to provide a friendly and relaxed atmosphere while you achieve the smile of your dreams.
If you have considered orthodontic treatment for your child or yourself —we are here to help! The first step as part of your orthodontic treatment is a complimentary consultation where we will perform an oral examination complete with x-rays and photographs so that we can discuss your personalized treatment plan.
We offer traditional braces and Invisalign and we will help you make the right choice. Once you are ready to start we will guide you through the process and help you stay on track with your treatment. We are committed to making you smile!
[parallax-scroll id="128″]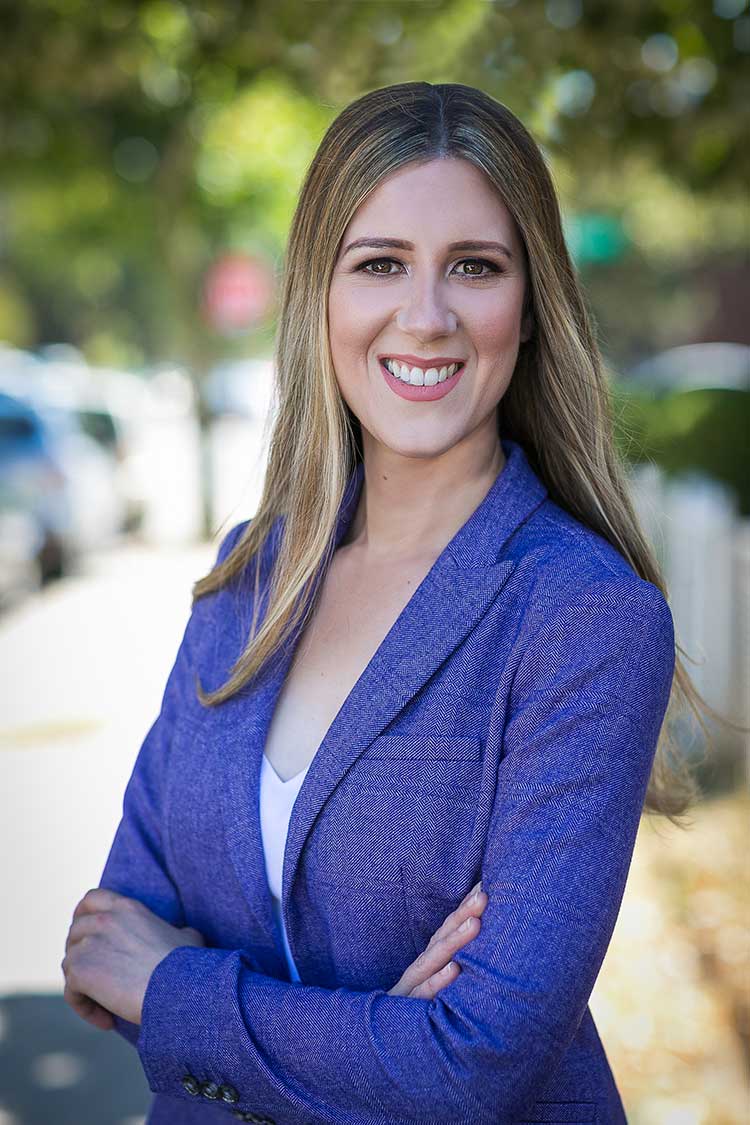 Karla M. Alvarado, DMD, MSD
Dr. Alvarado decided to become an orthodontist after she experienced the life-changing effects of orthodontics as a child.
"Having braces as an adolescent had a huge impact on my self esteem."
-Dr. Alvarado
Dr. Karla Alvarado is originally from San Juan, Puerto Rico. She has grown up and lived on the east coast and has now made Plymouth, MA her home.
"As a child and adult I had the chance to visit Plymouth and the cape many times and each time fell more in love with it until I decided to come back… permanently!"
-Dr. Alvarado
Dr. Alvarado attended college in Orlando, Florida at the University of Central Florida where she received a Bachelor's degree in Biology. Later, she decided to move back to her hometown of San Juan, Puerto Rico where she attended the University of Puerto Rico School of Dental Medicine and received her DMD. Before diving into orthodontics she received two years of additional training in general dentistry at Montefiore Medical Center in New York. Afterwards, she returned to the University of Puerto Rico to specialize in orthodontics where she received her Certificate in Orthodontics, as well as a Masters of Science in Dentistry after three years of specialized graduate training.
Upon graduating, she worked as an associate in two different states until finally deciding to start her own practice in Plymouth, MA.
Dr. Alvarado enjoys spending time with her husband, Dr. Jayson Rivera (also a dentist!) and their dog Lexie.
[parallax-scroll id="608″]
WONDERING HOW TO CHOOSE THE BEST ORTHODONTIST FOR YOU & YOUR FAMILY?

Choosing an orthodontist for your family is a big decision! It can seem like a complicated or confusing decision. This is especially true if, like most people, it's your first time navigating orthodontic treatment. We've put together a guide with the top 10 questions you need to ask in order to choose the best orthodontist for you and your family!
[parallax-scroll id="608″]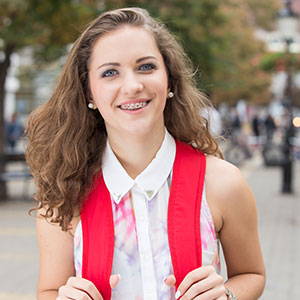 An orthodontist is a dentist who has not only completed a graduate program in dentistry to receive their DDS or DMD (Doctor of Dental Surgery or Doctor of Dental Medicine), but has also gone through a competitive residency at a CODA-accredited orthodontic program for an additional 2-3 years to be trained specifically in orthodontics and dentofacial orthopedics.Out of 100 dental school graduates, only six go on to become orthodontists.For more information, click here.

Orthodontists are dental specialists who diagnose, prevent and treat dental and facial irregularities. They receive an additional two to three years of specialized education beyond dental school to learn the proper way to align and straighten teeth. Only those who successfully complete this formal education may call themselves "orthodontists," and only orthodontists may be members of the American Association of Orthodontists (AAO).

The American Association of Orthodontists recommends a check-up with an orthodontic specialist no later than age 7.  While your child's teeth may appear to be straight, there could be a problem that only an orthodontist can detect. The check up may reveal that everything is developing normally in which case we would recommend periodic check ups with our office to continue monitoring growth. If the check up reveals that there is a problem we will guide you through the process and how to manage it. This may involve early orthodontic treatment or waiting until most or all of the permanent teeth transition and starting orthodontic treatment as an adolescent.For more information, click here.

If you live in Plymouth, MA or surrounding areas our team is here to help you determine whether orthodontic treatment and our practice is right for you! All you need to do is call us or fill out our online form to schedule a free consultation.
During your complimentary consultation, we'll conduct a complete oral exam with photos and x-rays, if needed. If it's determined that orthodontic treatment is needed, we'll create a customized treatment plan and review your available payment options. We look forward to meeting you!

Early (or Phase I) Treatment
This phase of treatment is considered early because it occurs while at an early age, anywhere from 7-10 years old. During this time of the child's development there are still baby teeth remaining. The goal of this treatment is to create adequate room for permanent teeth, achieve well-oriented jaws and eliminate any interferences that can affect the bite and/or development of the jaws. Children sometimes exhibit early signs of tooth alignment and/or jaw problems as they grow and develop.Examples of dental problems that can benefit from early orthodontics treatment:• Upper or lower jaw that is growing too much or not enough
• Crowded or blocked permanent teeth
• Crossbite of front or back teeth causing a shift in the biteThis early correction may prevent the removal of permanent teeth and make future correction more straightforward. If you believe a problem exists contact our office for a complimentary consultation and assessment. The average treatment length for early treatment is 8-12 months.Adolescent (Phase II) Treatment
The most common phase of treatment. Most children undergo orthodontic treatment during this time in their development because most or all of their permanent teeth have come in and we are able to address most or all of their needs at this time. The goal is to ideally position all of the permanent teeth and jaws to maximize their appearance and function. The treatment length for Phase II is generally 18-24 months.

Adult Treatment
Just because you are not a child or an adolescent does not mean that its too late to improve your smile! Many adults are seeking out orthodontic treatment either for the first time or because they stopped wearing their retainers and have experienced shifting. Either way—we are able to address your orthodontic needs as an adult to help you achieve the beautiful smile you want and deserve!

Surgical Orthodontics
Sometimes braces alone cannot fix all of the bite issues especially after growth has been stopped. There are situations where teeth get stuck or your jaw can grow too much or not enough and it is beyond what conventional orthodontics alone can fix. In these situations, your orthodontist will work together with an Oral Surgeon to plan out your treatment and surgery will be combined with your orthodontic treatment to achieve the maximum benefit to improve your smile, facial esthetics and function. This type of treatment is reserved for severe cases or when a patient has a desire to significantly change their facial appearance.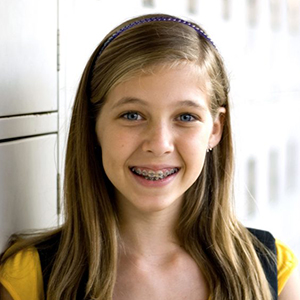 Metal Braces
A very popular choice among young children and adolescents! Made from high-grade stainless steel, these braces straighten your teeth with the use of metal brackets and wires. You also have the option to add colored elastics, letting you have fun while getting to customize your braces.
Clear Braces
If metal is not your thing, we also offer clear braces making them less visible than metal braces. Due to the composition of the braces they are mostly used on the upper front teeth depending on the case.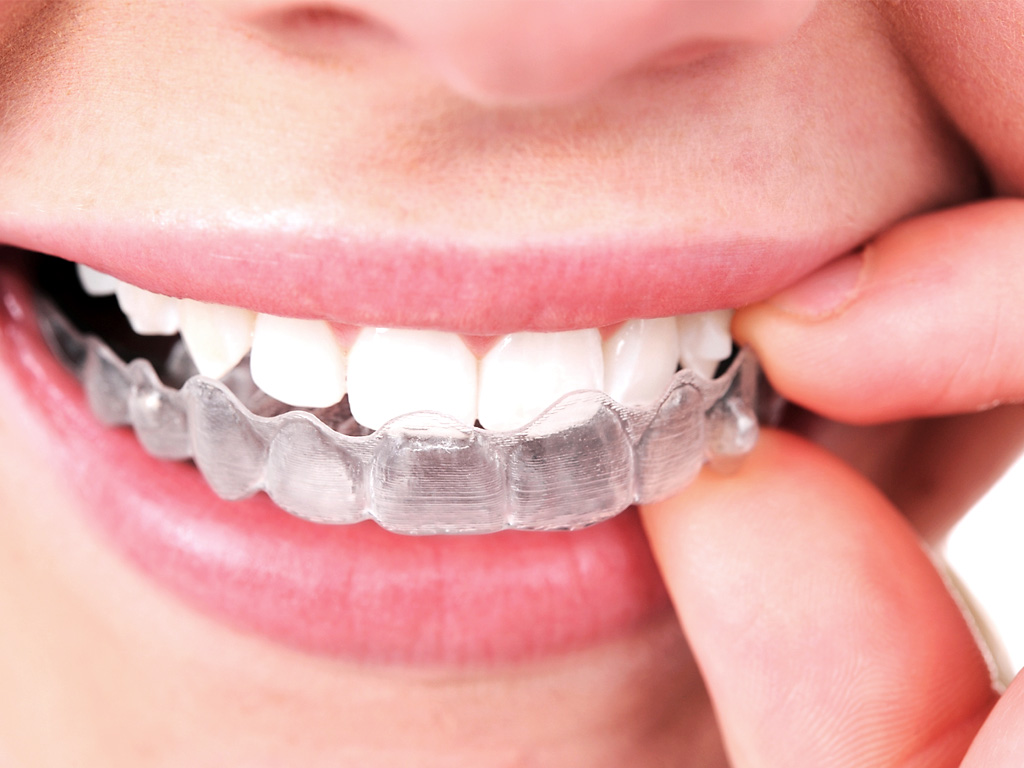 Orthodontic treatment does not mean just braces. We can also achieve a beautiful and functional smile with clear aligners. Invisalign uses a series of aligners, which are clear and removable, to gently straighten your teeth. These aligners are invisible to those around you, they are removable and do not require you to make any significant lifestyle changes—like changes in your diet! As they do not rely on metal, they are incredibly comfortable to wear.
Don't like messy impressions? No problem! The iTero intraoral scanner is an amazing new dental scanning technology that gives us the best and most accurate dental impressions available making your treatment more convenient, precise and comfortable.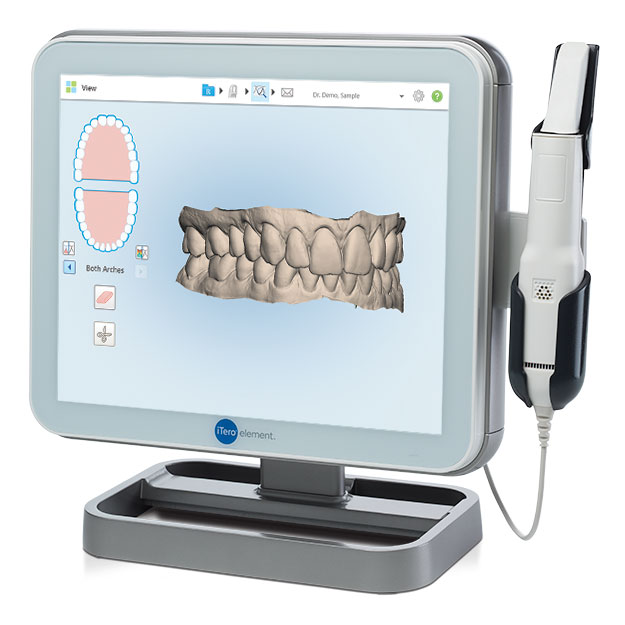 Frequently Asked Questions
Life With Braces FAQs
Congratulations on getting your braces! You are on the road to a beautiful smile. Like everything that is new— it may take a few days to get accustomed to them. You'll want to stick to foods that are soft, fluffy and easily mashed up. Pancakes, oatmeal, bananas, soups, cooked vegetables, applesauce, mashed potatoes, mac & cheese, and soft ice cream – just to suggest a few. Stay away from foods that are hard, crunchy, sticky or tough. Foods to Avoid—What foods should I avoid?Here are some examples of foods that should be avoided:
Sticky Foods• Caramels
• Taffy
• Chewing GumHard Foods 

• Hard Candy
• Popcorn
• Pizza Crusts
• Nuts

It is important to eat a healthy, well-balanced diet, including plenty of fruits and vegetables. Even if some foods are hard and crunchy — an apple, for instance — you can cut them into small pieces. Also remember, unless you can brush immediately afterwards, sugary foods should be avoided.

Your mouth is going to feel sensitive and a bit sore when you first get your braces put on. To help alleviate the soreness, you can rinse your mouth with a salt-water solution or take an over-the-counter analgesic (like acetaminophen or ibuprofen or whatever you normally take for a headache). If your braces are rubbing or poking your mouth, you can use dental wax (available at the office or your local drugstore) to cover problem areas and prevent blisters.

Part of the process of creating your new, beautiful smile is moving your teeth; to move them, they need to loosen up first. "Loose teeth" are a natural part of the process. Once your teeth are in the right place, they will settle in to their new position.

It is always important to brush and floss your teeth to keep them clean and healthy – with braces, it's more important than ever. It is also important to visit your dentist every six months for cleanings and dental check ups to ensure that your teeth and gums stay healthy throughout your treatment. Consistent brushing and flossing will ensure that your gums and teeth remain healthy throughout your treatment.The biggest enemy of your teeth is plaque and the most common and effective means of removing plaque from your teeth is regular brushing and flossing.
Emergency Care
True orthodontic emergencies are very rare, but when they do occur we are available to you. As a general rule, you should call the office when you experience severe pain or when you have a painful appliance problem that you can't take care of yourself. We'll be able to schedule an appointment to resolve the problem.
You might be surprised to learn that you may be able to temporarily solve many problems yourself until you schedule an appointment with our office. After alleviating your discomfort, it is very important that you still call our office as soon as possible to schedule a time to repair the problem. Allowing your appliance to remain damaged for an extended period of time may result in disruptions to your treatment plan.
The lips, cheeks and tongue may also become irritated for one to two weeks as they toughen and become accustomed to the surface of the braces. You can put wax on the braces to lessen this. We'll show you how!
Loose Appliance
If your appliance is poking you, place wax on the offending part of your appliance.
Loose Bracket
If your bracket or band is still attached to the wire, you should leave it in place and put wax on it.
Loose Wire
Using a tweezer, try to put your wire back into place. If doing this and using wax doesn't help, as a last resort use a clean fingernail clipper to clip the wire behind the last tooth to which it is securely fastened. If your discomfort continues, place wax on it.
Poking Wire
Using a pencil eraser, push the poking wire down or place wax on it to alleviate the discomfort.
Contact Us
Your first visit is complimentary. Schedule your free consultation today!
New Patient Forms
Be sure to fill out the appropriate forms prior to your first visit: